North Park is showing support for San Diego Pride throughout July by donating to LGBTQ organizations and celebrating inclusivity and equality with a variety of Pride specials from local businesses! Check them out below.
Shop Good / clean beauty and wellness boutique: 
$1 of every purchase made on July 17th and 18th will be donated to House of Resilience – San Diego's FIRST 100% FREE community housing program for transgender women of color. Food, shelter, clothes and various resources are all provided for free.

The Original Paw Pleasers / fresh-baked cakes, cookies, & homemade ice cream for dogs and cats: 
The Original Paw Pleasers is offering a great Pride special for all your furry friends! Purchase 3 Pride cookies + receive 1 complimentary cookie. Order a Rainbow cake and mention this promotion to receive a complimentary ice cream!
*Cakes must be pre-ordered 48 hours in advance to receive promotion.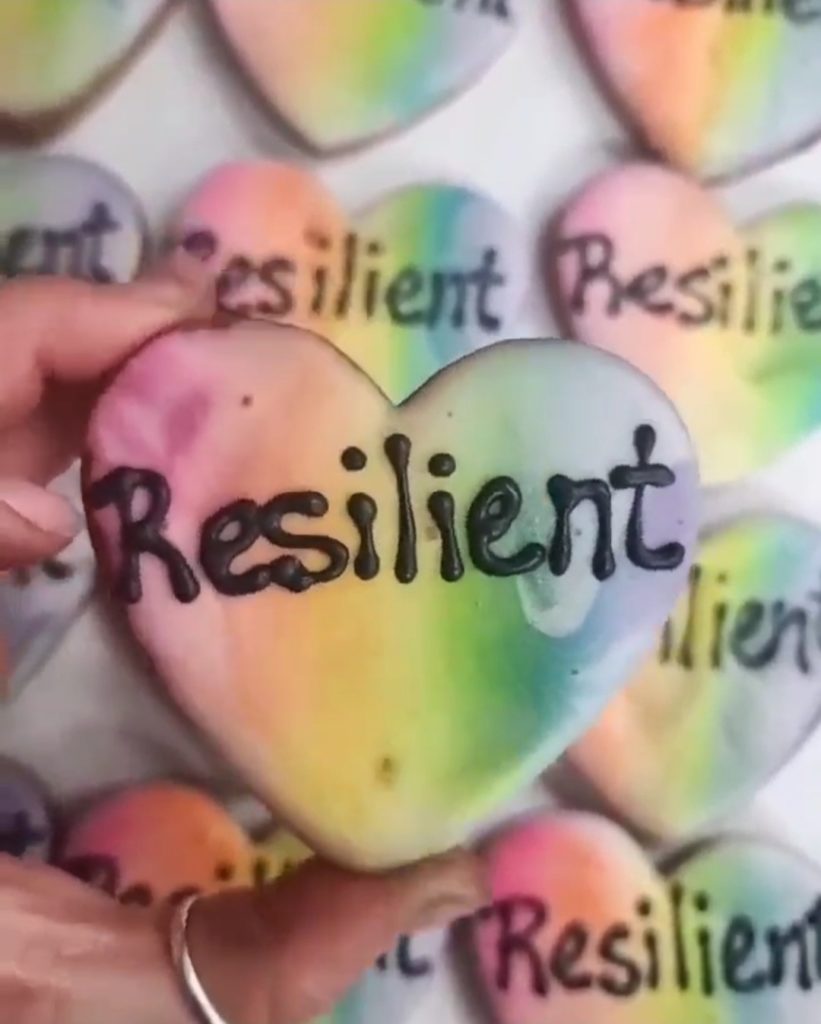 Hello Birdie Nail & Lash Lab/boutique nail art & lash extension salon
Express yourself with hand-painted, Pride-inspired nail art at @hellobirdielab! Book through their website, hellobirdielab.com, or give them a call at 619-358-9875.

Bivouac Ciderworks / craft cider tasting room
Bivouac Ciderworks will be offering sparkly, rainbow cider flights during San Diego Pride Parade weekend (July 16-19). $1 from each flight will be donated to Venture Out Project, an organization that leads backpacking and wilderness trips for the queer and transgender community. 

Sage Sisters / woman-owned florist and gift shop
Celebrate Pride Month with a rainbow twist on flowers ($49.95 – $80.95)! The limited-edition Pride color palette features three bouquet options (some including gourmet chocolates) with a seasonal selection of brightly colored and vibrant flowers. 

Art Produce Gallery / artist-run storefront exhibition space and public art experience 
Los Angeles-based artist and curator Dakota Noot, the 2021 Gallery Artist in Residence, has created an installation encompassing a series of colorful paper costumes and wall pieces  The entire gallery is visible from University Ave, plus gallery hours open to the public on Saturdays from June 22nd through July 31st.

Holy Matcha / matcha cafe
The colorful and healthful Pride power trio features three exclusive matcha latte flavors: matcha and spirulina ($7.15), matcha and strawberry ($6.25), plus matcha and golden milk ($9). Or as a "Pride latte" – a combination of all three! 

Nomad Donuts / award-winning donut shop serving artisanal bagels, donuts and coffee. 
Give back with the purchase of a limited-edition t-shirt ($25) that benefits Special Delivery San Diego  an organization that packages and delivers nutritious meals and groceries to people in San Diego living with HIV, AIDS and other life-threatening illnesses.

The Girl Can't Help It / vintage clothing store
Dress up for Pride weekend in colorful vintage! The Girl Can't Help It is filled with rainbow colors for Pride Weekend San Diego.