NORTH PARK, SAN DIEGO
WELCOMES YOU!
No Matter Who You Are or What YOU ENJOY, You'll Find Something to LOVE About North Park
THE NORTH PARK ART SCENE IS THRIVING
It's no secret that North Park is a growing and evolving neighborhood. People who lived here 10+ years ago and return are often surprised to see how much their old stomping grounds have changed. What hasn't changed however is our community's commitment to the arts and art culture.
Dotted throughout North Park's business walls you'll find a stunning array of murals painted by incredible local talent. Not only that, the North Park Main Street association is committed using local artists to paint carefully selected sidewalk electrical boxes in the area. During painting events it's not uncommon to see live music played on street corners, and the public joining in on the celebrating the arts.
North Park's commitment to the arts is capped off by the annual SDCCU Festival of Arts held every year in May. Major roads are shut down during this all-day event in order to accommodate the tens of thousands of attendees who come to watch live art demonstrations, meet local business owners, drink craft beer, listen to great music, and eat delicious food. Attendance is free!
NORTH PARK'S CRAFT BREWERY, TASTING ROOM, AND COCKTAIL LOUNGE SCENE IS UNMATCHED
Here in North Park, we take our craft beer and cocktails seriously. We are home to no fewer than 15 world class breweries and tasting rooms, all within walking distance of one another. Some craft breweries you've no doubt heard about, like Modern Times or Mike Hess. But others, like Pariah or Eppig, should make your list of places to try. 
In the mood for something a little different? North Park is also home to businesses offering trendy kombucha, including alcoholic varietals, trendy cocktails, and hard ciders.
With so many great options, it's no wonder people literally travel from around the world to try out North Park's abundant offerings!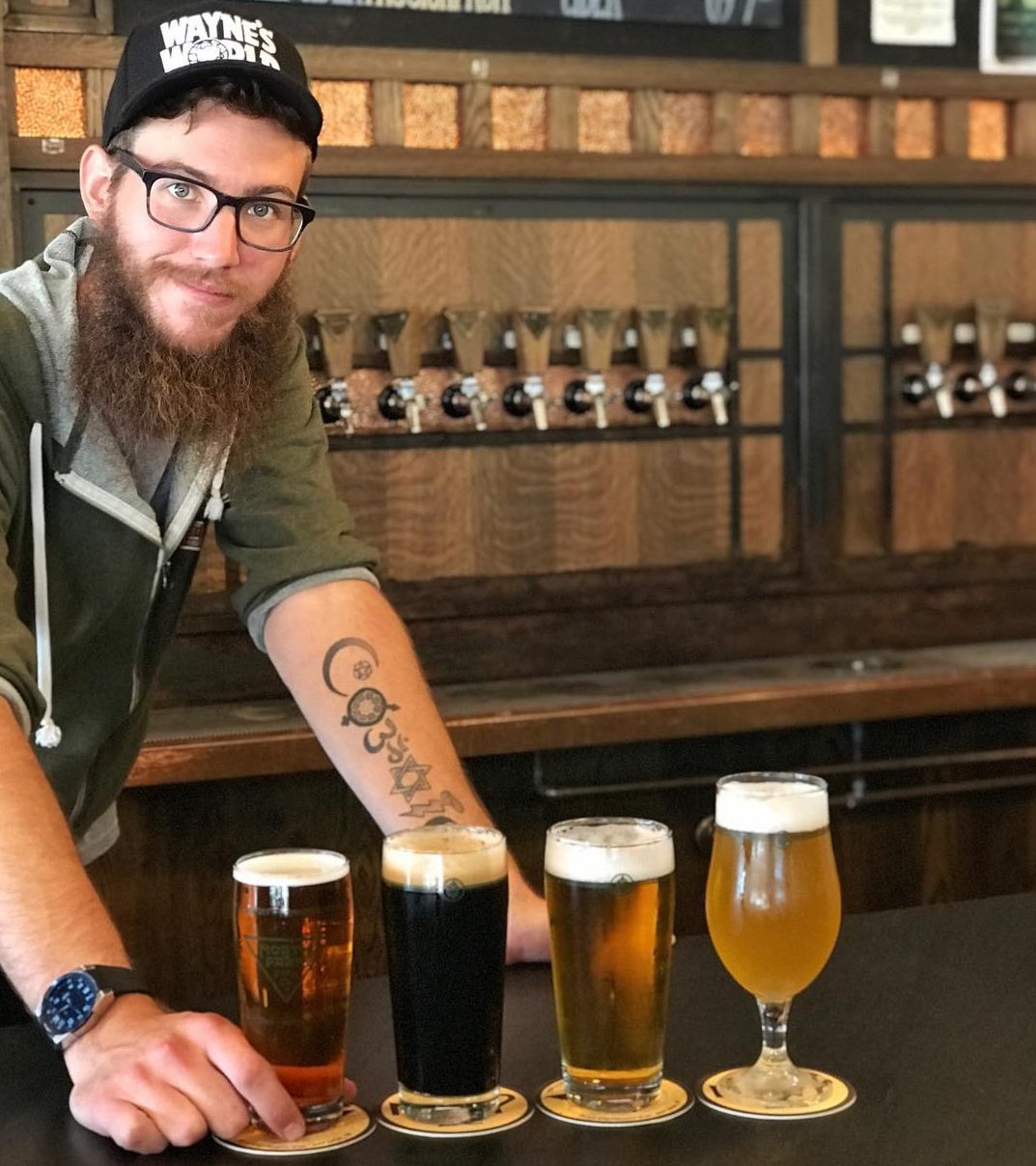 FROM WORLD CLASS RESTAURANTS TO SIMPLE TACO STANDS & EVERYTHING IN BETWEEN
North Park is home to countless restaurants, cafes, coffee shops, breweries, tasting rooms, and more. What makes North Park a perfect place to enjoy a meal is the walkability of the neighborhood. Within a short walk you can shop at our Thursday Farmers Market, enjoy happy hour and a meal, grab a delicious craft beer, then head out for a nightcap. Your food and beverage options are nearly endless, and offered by some of the best restaurants, bars, and breweries in town. 
Perhaps the greatest part about enjoying North Park cuisine is how many options you have. Celebrating an anniversary and want to go someplace a little fancier? No problem. In the mood for $7 carne asada fries? We got you covered!
BOUTIQUE

SHOPPING IN NORTH PARK
APPAREL
Local and visitors alike love to shop for clothing in North Park. The neighborhood is filled with a variety of boutique, privately owned small businesses offering wears you can't get anywhere else. Find the latest trends, classics, or something off-beat to wear at shops all within walking distance of one another.
One of the best times of the year to do your shopping in on Small Business Saturday, which occurs annually at the end of November. North Park Main Street partners with American Express to offer incredible giveaways for shoppers!
GIFTS
If you're looking for a unique or handmade gift then you'll love shopping in North Park. Local stores offer an assortment of options, including rare, one-off items, as well as handmade or limited supply offerings. With all the artisans, craftsmen, and artists who live in the surrounding community, the variety and quality of gifts is unmatched in the city. 
You're invited to stroll the neighborhood and window shop until you find the items you must have, and if you have time, stop by the Thursday Farmers Market to pick up something for yourself while you're at it! ?  
FARMERS MARKET
The weekly North Park Thursday Farmers Market is a great way to see the neighborhood, buy certified organic produce, as well as gifts and prepared food. The Market starts at 3 p.m., and lasts until 7:30 p.m. Enjoy the community vibe, including live music and kid friendly activities.
Find the Market behind the Observatory on North Park Way, between Utah St. and 30th St. If street parking is unavailable, you are welcome to use the large public parking structure adjacent to the Market. We hope to see you there!
NORTH PARK COMMUNITY EVENTS
North Park Main Street plans, promotes, and coordinates incredibly fun and well-attended events. These events are always free of charge to attend, and open to all ages.
Events that Give Back
All of the events hosted by North Park Main Street are designed to give back to the community. This means that event proceeds funnel back into community improvement projects to keep North Park the vibrant, beautiful, clean and safe community that thousands of locals and visitors know and love. All you have to do to help your community flourish is show up to one of our lively, family-friendly events and enjoy.
Including events not hosted by North Park Main Street
CONCERTS AT THE OBSERVATORY
The North Park Theatre, now The Observatory, originally opened on January 17, 1929. The two-story building housed a bank, street-level shops, second-floor medical offices, and most importantly, a vaudeville performance theatre that also accommodated the latest craze, "talking pictures."
Fast forward to 2005—a grand dedication celebrated the successful restoration of the theatre. A new entrance was created on 29th Street to allow a restaurant (now West Coast Tavern) to help anchor the building's business along University Avenue. The restoration of this historically designated jewel of North Park's commercial core undeniably initiated a renaissance that continues today. The Observatory North Park Theatre is one of the most iconic relics of North Park's vintage charm and fascinating history.
Today, the historic North Park Theatre is under new ownership and has been completely revamped to become an incredible concert/music/nightlife venue. The theatre is a multi-faceted event destination with the ability to host everything from major touring acts to fully-catered corporate events.
NORTH PARK HEALTH & LIFESTYLE
A visit to the North Park doesn't just feature endless adventures, food, art, drink, and fun … it also gives you the chance to recharge your batteries and indulge yourself at unforgettable spas, gyms, and salons!
Whether you're seeking to keep up with your yoga practice, get a massage, soothe your aches with some professional bodywork, or keep up your athletic regimen while traveling, North Park has just the thing to ensure you feel your most relaxed and rejuvenated. Conveniently located to Mission Valley hotels, North Park has everything you need to get that new hairstyle before your big event, those nails done, your suit pressed, your hair cut, or your beard trimmed!
North Park has you covered, and while you are here, have lunch, grab a great craft beer, or see some awesome art!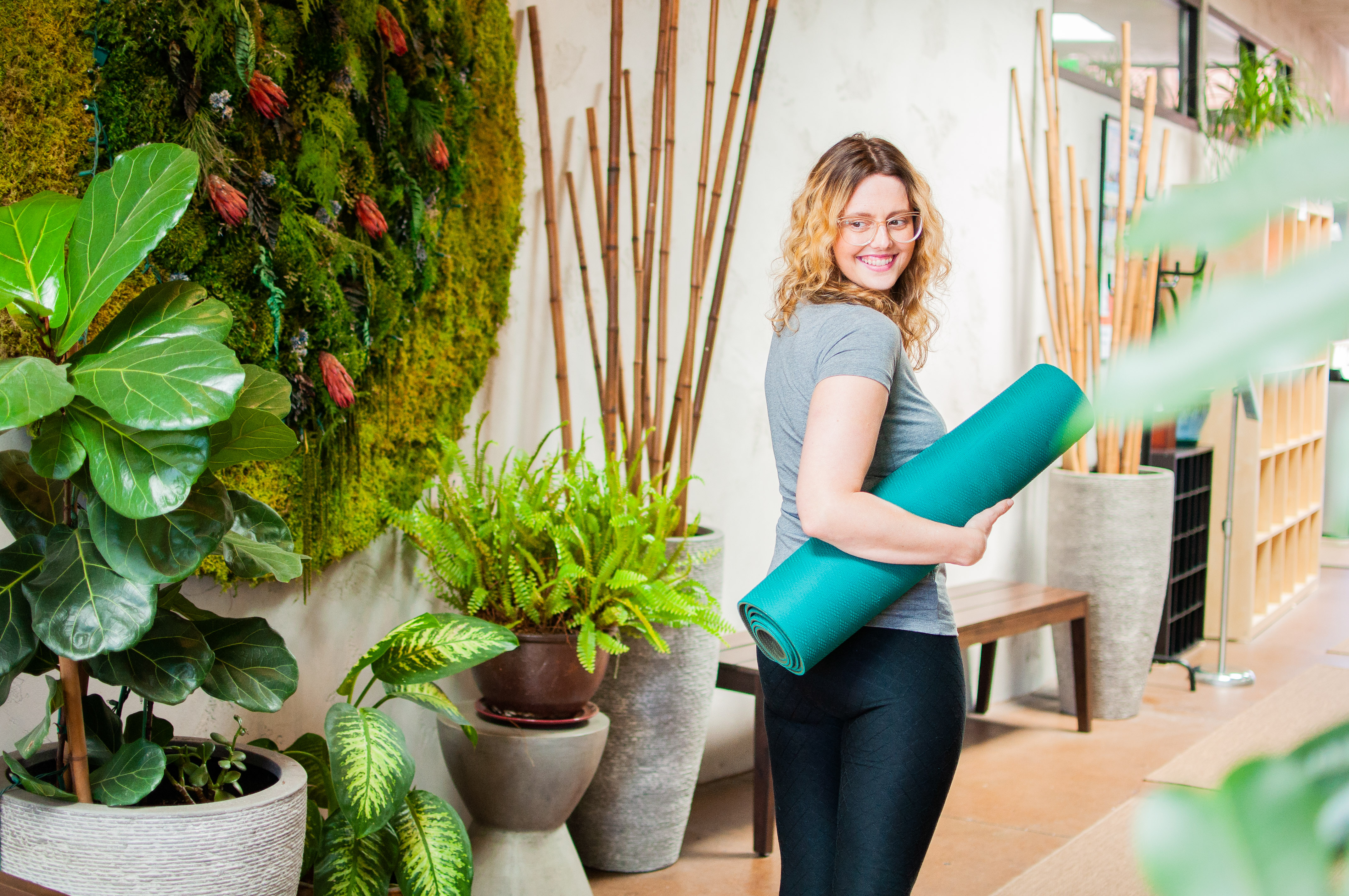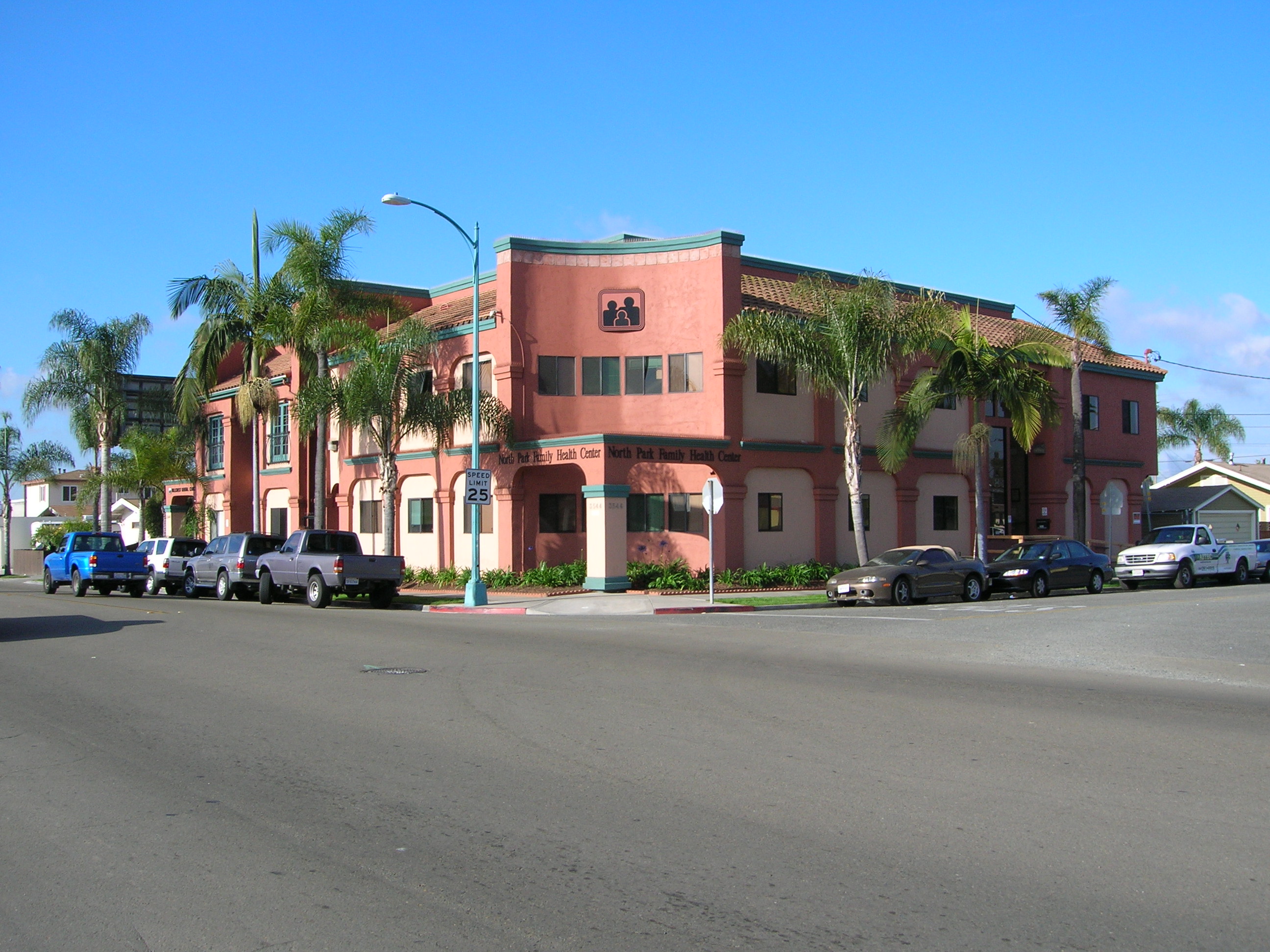 For nearly 50 years, Family Health Centers of San Diego has been an integral part of San Diego County's health care safety net and is proud to be one of the largest, private, nonprofit networks of community clinics in the nation. FHCSD's mission is to provide affordable, high-quality health care and supportive services to everyone, with a special commitment to uninsured, low-income and medically underserved persons.
DIRECTIONS TO NORTH PARK AND WHERE TO PARK
FROM DOWNTOWN
• Take 5th Ave. North to I-5 South, exit onto Pershing Dr.
• Continue onto Upas St., arriving at 30th St.
FROM MISSION VALLEY
• Head east on I-8.
• Take I-805 South.
• Exit University Ave.
• Merge onto Boundary St., turn left onto University Ave.
• Head west to the heart of North Park, San Diego.
PARKING
Ample paid and free street parking is usually available, but during times when North Park is busy (like when the Observatory is hosting a concert) you are encouraged to use the large parking structure located at 3829 29th St. – This parking garage is both secure and extremely affordable.
Visit Explore North Park for updated visitor and event information!
INFORMATION PROVIDED BY NORTH PARK MAIN STREET
North Park Main Street is both a business improvement district established by the City of San Diego, and a Main Street program affiliated with the National Trust for Historic Preservation. As a volunteer-based, 501(c)(6) non-profit organization, North Park Main Street (NPMS) advocates for North Park's business community, administers the North Park Business Improvement District (BID), and champions development that preserves the community's historic integrity, supports its Arts, Culture & Entertainment District, and promotes an urban, pedestrian-friendly shopping / dining environment.