NORTH PARK EVENTS
North Park Main Street plans, promotes, and coordinates incredibly fun and well-attended events. Many of our events are free of charge to attend, and open to all ages.
Events that Give Back
All of the events hosted by North Park Main Street are designed to give back to the community. This means that event proceeds funnel back into community improvement projects to keep North Park the vibrant, beautiful, clean and safe community that thousands of locals and visitors know and love. All you have to do to help your community flourish is show up to one of our lively, family-friendly events and enjoy.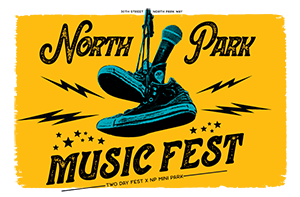 North Park Music Fest
Saturday May 21st and 22nd, 2022
Check back for more information on the coming Festival.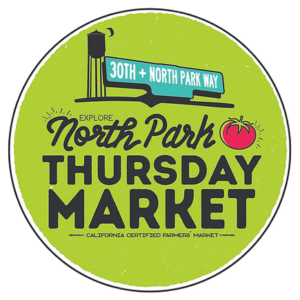 North Park Farmers' Market
Every Thursday from 3pm to 6:30pm
Check out the North Park Thursday Market every Thursday from 3pm to 6:30pm, located between 29th and Ray Street on North Park Way. Shop tons of different items like fresh produce, prepared foods, flowers, apparel, baked goods and more! Visit the Thursday Market website, or follow @shopnorthparkmarket on Instagram and Facebook for a list of vendors, products, updates and more! To apply to become a vendor, click here.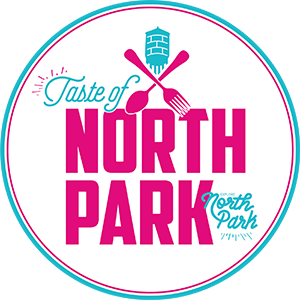 Taste of North Park
Saturday October 2022
Home to culinary innovation and cutting-edge brew-masters, North Park is a go-to San Diego destination for everything food and drink. The Taste of North Park invites culinary enthusiasts to enjoy over 40 food tastes from San Diego's best restaurants. For those looking to enjoy some hops while they walk, you can sip on the region's best craft beer. Craft brewers convene in North Park for the day to offer 4-ounce samples of their best releases as well as an array of distinctively created nonalcoholic beverages. All of this taste sensation is enhanced by the exploration of the vibrant neighborhood of North Park that awaits you on your self-guided tour. There's no better way to spend your day than supporting local businesses while enjoying the best of food and beer in North Park!

Small Business Saturday
Saturday November 27th 2021