North Park Property and Business Improvement District ("NPPBID")
Background
After many years of hard work, North Park Main Street successfully advocated for the implementation of a property and business improvement district. In an election held in 2016, roughly 70% of the weighted vote of property owners voted to approve an assessment on their property taxes to fund the NPPBID.
The NPPBID brings enhanced services to business and property owners in North Park such as landscaping improvements (tree replacement and watering, median maintenance, and seasonal plantings), and enhanced sanitation services (sanitation staff, increased litter removal, and increased sidewalk power washing).
Additionally, funds from the NPPBID go towards improvements in the district such as seasonal decorations and lighting facilities, while funding economic development through marketing and tourism and retail retention and recruitment programs.
Services Provided
Services provided by the NPPBID are above and beyond City of San Diego baseline services. These services include:
ENHANCED POWER WASHING
CURB AND GUTTER CLEANING
GRAFFITI AND STICKER REMOVAL
ENHANCED LITTER REMOVAL
DISTRICT BEAUTIFICATION
ECONOMIC DEVELOPMENT SERVICES
LANDSCAPE SERVICES
*The NPPBID does not provide for graffiti removal on privately owned property, street cleaning, or repair of broken windows. Provided services do not overlap City baseline services.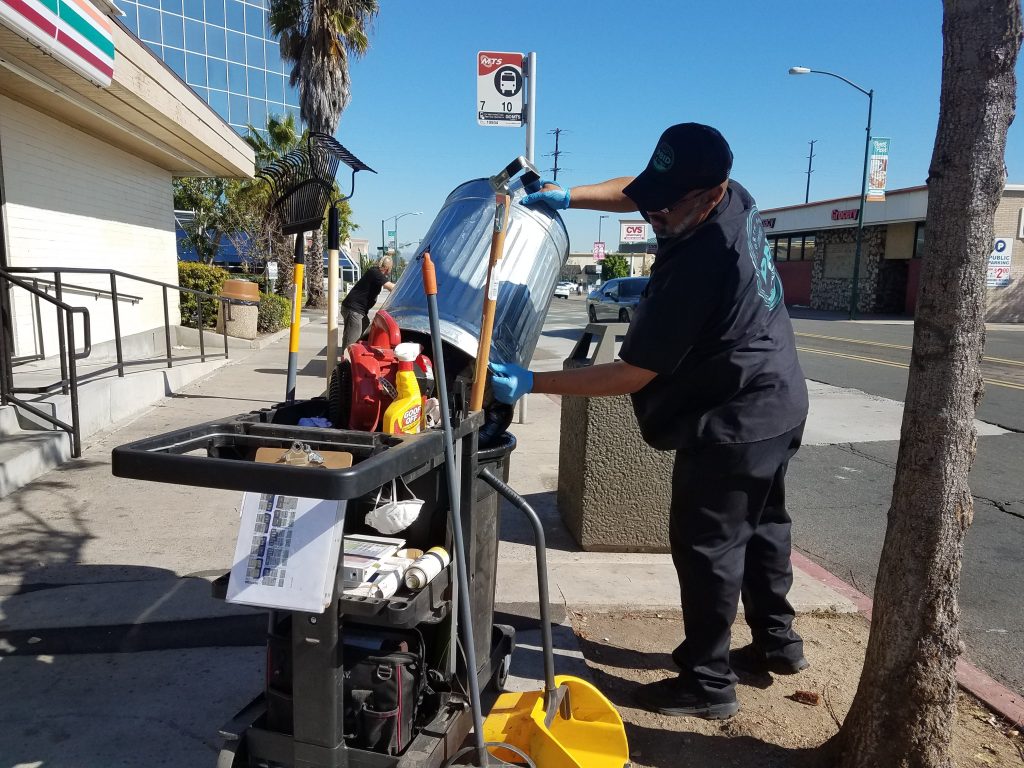 Meet Our Crew
Our Maintenance Ambassador Team is here on call to resolve district beautification issues. To report an issue, contact Freddie Carruthers at 619-866-2188 or email the team at [email protected]

Freddie Carruthers
Maintenance Manager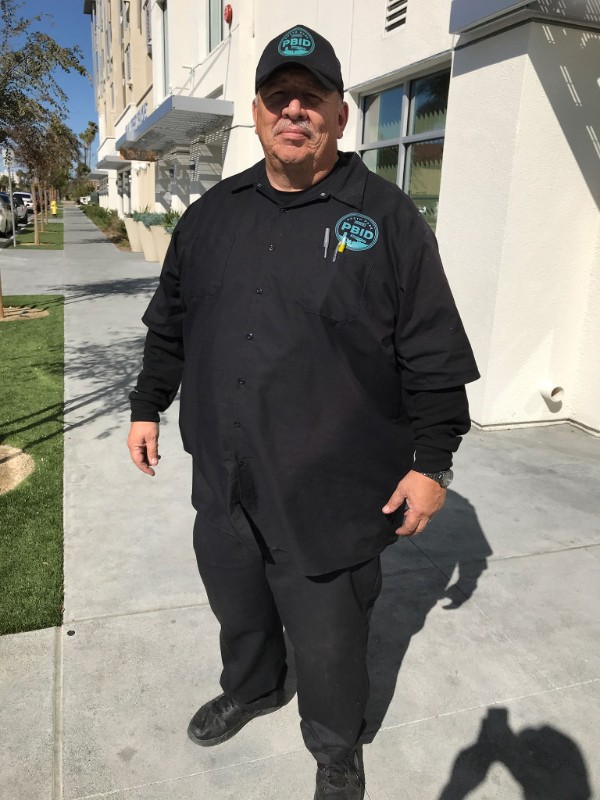 Sergio Carranza
Maintenance Ambassador
Get Involved
North Park Main Street hosts monthly meetings. These meetings will form the foundation for important NPPBID projects, policies, and decisions! All are welcome to attend:
THESE MEETINGS ARE CURRENTLY ON HIATUS. CHECK BACK IN THE COMING WEEKS FOR UPDATES.
BOARD OF DIRECTORS
Meeting held every second Thursday of each month at 9:00 am. Monthly business, financials of the organization, community reports and committee updates.
MAINTENANCE AND BEAUTIFICATION
Fourth Tuesday of every other month at 9:00 am. Projects involving aesthetic,streetscape, and capital improvements.
PROMOTIONS AND MARKETING
Third Thursday of every other the month at 9:00 am. Marketing, fundraising, event planning and programming.
Unless otherwise specified, all meetings are held at 3939 Iowa Street Suite 2, 92104.