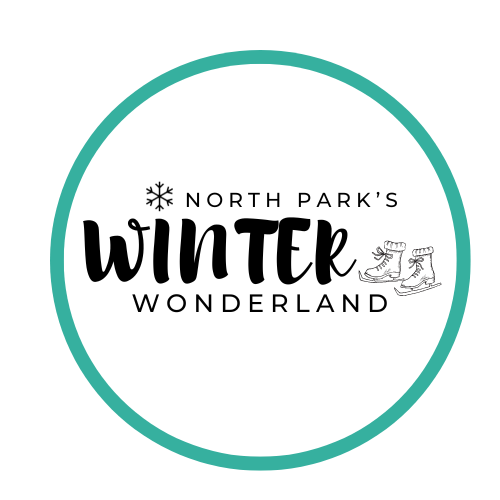 Rain or Shine – North Park Main Street will be hosting our neighborhood's inaugural Winter Wonderland festival on December 11 at the North Park Mini Park from 11 am to 8 pm. This festival is a wonderful way to enjoy the holiday season and mingle with all your neighbors again. Don't miss the chance to go ice skating, see a laser light show, and enjoy the taste and tunes brought to you by our local community.
This family friendly event is free for the public to attend. We will have food, drinks and entertainment items available to purchase. We encourage our community to come out and enjoy the holiday season together!
Sip hot cocoa while watching your kids skate, taste a new brew from one of our local brewers, or capture memories in pictures in our photo booth, there is something for everyone at Winter Wonderland! Eat, drink, and be merry this holiday season!
Knock out your last-minute holiday shopping while you're in the neighborhood by stopping by one of our fabulous businesses! Bundle up and bring your family out to celebrate the holidays!